Chiropractic Care for Everyone
People are experiencing bodily pain more than ever now. They are constantly hunched over at their desks and practicing improper posture. This can lead to serious bodily problems over time if you are not careful. While it is important to practice good posture as often as you can, seeking chiropractic care is even more important. There are an incredible amount of health benefits to be reaped whenever you receive chiropractic care regularly. Fortunately, there is a chiropractor in Everett that can help you maintain a healthy lifestyle. Dorland Chiropractic Clinic in Everett, Washington has the best resources around to help you recover from your painful conditions utilizing chiropractic care.
Let's Meet Dr. Dorland
There are few chiropractors as talented as Dr. Dorland. He always goes above and beyond for his patients to ensure that they receive the treatment that they need in order to recover from their physical ailments. He has been practicing chiropractic care since 1980 whenever he graduated from Palmer Chiropractic College in Davenport. Since then, he has been servicing his local area and helping individuals improve their lives.
Dr. Dorland's Techniques
Here are a few techniques that Dr. Dorland has developed that have helped countless people throughout the years.
The B.E.S.T. Technique
B.E.S.T., also known as Bio Energetic Synchronization Technique, is a chiropractic technique that combines treatments for the mind, body, and cognitive memory functions. This technique is designed to help you relax, eliminate stress, and gain the physical benefits of receiving chiropractic care.
The Torque Release Technique
This technique utilizes instruments that gently release tension in the spine and helps improve blood flow.
Koren Specific Technique
This technique utilizes an instrument that helps adjust the extremities, spine, and various reflex points through the body for optimal results.
Working With a Chiropractor in Everett
Receiving chiropractic care is a great way to improve your wellbeing. You will experience mental, physical, and memory benefits whenever you receive treatment from Dr. Dolson. Fortunately, our offices are open at convenient hours that will allow you to receive treatment whenever it is convenient for you. We pride ourselves on our ability to help our patients recover from their painful condition and live their best lives. We provide wellness information that will help you improve your lifestyle at our practice and out. Be sure to contact us today at 425-337-5588 today to schedule your professional appointment and take the right steps towards the road to recovery.
---
Meet Our Massage Therapist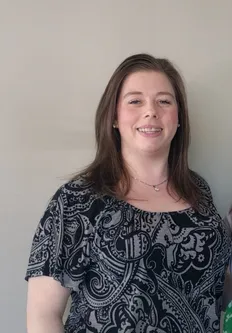 Ashley began her massage therapy career in 2006. In that time, she has worked in a variety of environments ranging from holistic wellness centers to luxurious day spas. This has allowed her to interact with a diverse clientele and learn how to customize treatments to whoever finds their way to her table. Ashley believes that "No body is the same twice, so massage should be constantly changing with it". Her massage style is adaptable to YOUR needs and pressure tolerance. She gives a deeply relaxing, but firm, treatment massage.
Having served people in every stage of life from childhood to those who are blessed with longevity; as well as every stage of health from peak performing condition to acute and chronic injury. She uses trigger point therapy, range-of-motion / stretching, myofascial release, and lymphatic drainage techniques to help improve her patient's health and relieve their pain.
When away from the office, Ashley enjoys spending time with her husband Peter, her son Isaiah, and their loveable dog Rocko. Ashley and her son love camping, day hikes, and are learning how to fish. Ashley prides herself on being a lifelong learner and is excited for the opportunity to work with Dr. Dorland while discovering more about nutrition's effect on healing and all about the B.E.S.T. service provided at our office.